Best Drones for Kids and Beginners
The reason we have put kids drones and beginner drones on the same page is because all the drones on this page are good quality and cheap. Meaning you can crash them a lot and generally get away with minimal damage.
Even if you do crash and cause catastrophic damage to the drone it isn't going to be an expensive crash.
If you are buying a drone for your kids we highly recommend one with propeller guards. This will protect the props from being damaged and also protect you and the kids from injury.
Getting hit by small drone propellers still hurts!
Remember tell your kids to never fly these drones near someone's face. Especially if you do pick a drone without prop guards.
1. UDI818 HD

This is the best drone for first time flyers, kids or beginners it does not matter. If you really want to learn to fly (which means manually controlling the flight of the quadcopter), this drone is for you. It's under $60, has a good camera, and it will be a comfortable piece of equipment for individuals who are used to joysticks and game controllers, because the flight controller resembles the equipment in a video game. Your next drone may be one that lets the computer fly for you. But, as a starter drone, this is ideal because it is tough in crashes, which means you can take chances and really learn to fly. We challenge you to brake it!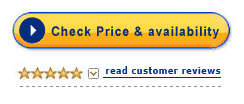 ---
2. UPair One
Beginner Drone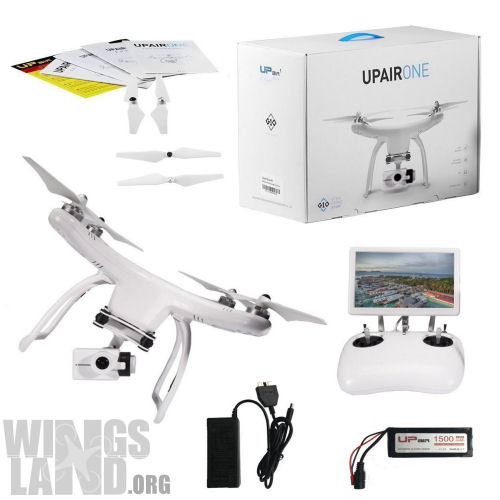 This is a gorgeous drone with a good camera, 3-axis gimbal, and flexible flight controllers. It's not the least expensive, and it does not have kid-friendly propeller guards.
Nevertheless, it's a great choice because it has up to 18 minutes of flight time, some of which can be used to get the drone back to you with its "automatic return" feature in case of signal loss.
It's so good it almost made it into the "professional drone" list. It is a Drone with Camera but its recording quality just wasn't quiet good enough. But for such a cheap priced drone you can't go wrong with the UPair One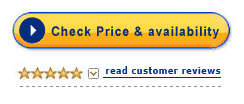 ---
3. Syma x5c

The blade protector and the sophisticated anti-collision / anti-fall software show surprising sophistication in this "getting started" drone. It's perfect as a starter drone because of its size and light weight — you can fly it indoors (ideally in a gym or an indoor tennis court) for practice. The flight controller  has an LCD displayer, and a number of options. It will take time to get used to it. But, for the price, it's hard to beat. With only 7 minutes flying time, it's probably not appropriate for extensive studies.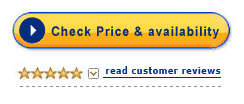 ---
4. Blade Nano QX RTF

Another quadcopter in the $50 range. It is tiny, with blade guards and a SAFE system that allows you to get started knowing that you've got a "stability buddy program" onboard that will help you avoid collisions. There is no doubt that someone truly interested in drones will outgrow this one very quickly. After all, it can lose signal after as few as 40 yards out, and its battery life and range are not very inspiring. But batteries are very cheap for the Blade nano and for indoor use this little guy probably tops the UDI818HD along with our next drone in the list for sale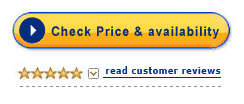 ---
5. Hubsan X4 H107L

This is a micro drone which can be slipped into your small backpack. It tiny, but even so, can do flips and barrel rolls. This drone is tiny, and does not have a camera. So, it's mainly for entertainment (or for the occasional Drone Festival – where drone races can draw an even larger crowd than the food trucks. Flight time is 6 – 8 minutes. Be sure to buy extra propellers and spare parts if you have never flown before, luckily parts, props and batteries are very cheap for all of these kids drones.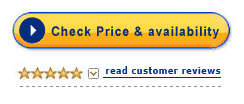 ---
6. Hubsan H111

At under $20, and with a very tiny size, this could be an ideal gift for a child. It is fairly crash resistant and has truly amazing features. It fits in one's hand, where it can launch. It has a 6 axis gyro, flashing lights, and a rechargeable LiPO battery. Buy extra propellers because they will definitely fall off during a hard landing or collision. This drone will give you practice in actual flying and prepare you for a larger drone. But, for those who want to actually create a product with their drone, they will need to start thinking immediately of moving up to a drone with a camera and onboard software. This is one of the drones for sale for under $20!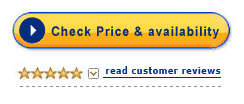 Conclusion;
So there you have it, 6 of the best drones for kids and beginners. Please remember to read the age recommendation on the box if you are buying a drone for kids.
We do not recommend the Upair One for kids, it is strictly a beginners drone for someone of the right age.
Was this post helpful? 





(1 votes, average: 5.00 out of 5)


Loading...