Wingsland K3 Quadcopter
As the latest version after the Scarlet Minivet quadcopter, the K3 and M5 are two phenomenal copters for both professional and casual purposes. There are a wide variety of additional features that help to make the K3 the most expensive out of the three, but it is well worth the investment.
From high-end features such as GPS positioning to its landing skids, you'll receive reliability, durability, and functionality with this model.
The K3 does not have a release date set yet. We have been focusing on our other drones for sale, the Wingsland S6 drone
Submit your email and be among the first to find out the K3 release date, price and specs
[cresta-social-share]
Wingsland K3 Quadcopter
There are 4 main components to the high-end features that you'll find on the model and not others. First, there are 3 landing skids available for you to use to your advantage while landing the drone.
Instead of having to worry about having complete accuracy and preventing the copter from getting damaged, the skids provide stability before and after takeoff. The rear skid is designed with the same shock absorbers that you would find in a motor vehicle.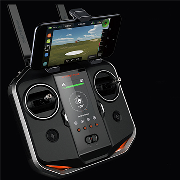 The ultrasonic and dual GPS positioning is another great feature that keeps you up to date with where the K3 is located while you are flying. Considering that you will need to rely on its coordinates in the event of losing sight of the drone, reliable GPS positioning is essential.
Along with the positioning, you'll also take advantage of the "Follow Me" and "Circle Me" features. With "Follow Me" you can tell your drone to track your movements whether you're in a car or walking in your neighborhood. The circling function allows it to stay in the same general area but to get a 360-degree view.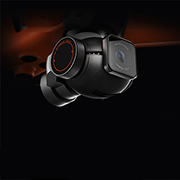 As a sight to be seen, the 4K ultra HD camera is perfect for professional projects and it is mounted on a 3 axis brushless gimbal. This gives the user the ultimate amount of control with the tilt of the camera and the pan to capture the best images with the highest quality possible.