Wingsland M5 Quadcopter Drone
As one of the latest quadcopter models released by Wingsland, the M5 was designed to include some features that the Scarlet Minivet didn't include.
From the patented quick assembly and disassembly system, anti-shock components, and phenomenal camera, the M5 is a great model for people who are interested in capturing great images with the help of a quadcopter.[cresta-social-share]
Wingsland M5 Quadcopter
One of the most important features that you'll notice on the M5, is the fact that it offers shock absorption. The main complaint of many people who regularly used quadcopters was the inability to determine how the unit would land and take off but the M5 offers a smooth takeoff and landing.
The shock absorption system is also essential for making sure that the copter has a smooth flight while in the air.
The GPS features on the quadcopter are also convenient and rather high-end as it gives you the ability to set your M5 to follow you as you drive in a vehicle or if you are walking.
There's also a dual satellite positioning system to help provide more reliable GPS coordinates. In the event that you lose your unit, you can use the return to home feature and have it autopilot back to its set originating point.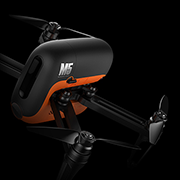 The 4K camera provides excellent visual quality that is essential for taking photographs and video. With the ultrasonic and visual aids positioning system, you will easily be able to capture the moments that you want to see in the highest quality possible.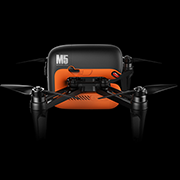 Instead of forcing the user to continually check the battery power to determine if the unit needs charging, there's a smart alarm integrated into the system, which will sound when the battery reaches dangerous levels. Another safety feature is the low voltage protection, which helps to protect the integrity of the battery.