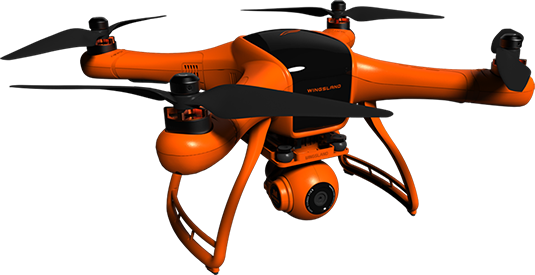 Scarlet Minivet
The Wingsland Scarlet Minivet latest M2 model has a variety of features that you will be interested in as a quadcopter enthusiast.
Larger 5inch Display Screen
HD 1080p Video Recording
Ready to fly
High-precision Return-to-Home
25 Min flight time
Extremly Tough Vibrant Orange Frame
Switching between Right Hand Throttle and Left Hand Throttle
Intelligent Multi-operating Modes
High-precision 3 Axis GIMBALPlease note that we are a Wingsland Dealer, but we also sell other cool drones like the Black Falcon in our Drone Store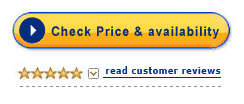 Wingsland Scarlet Minivet
As a professional model of a quadcopter, the features are perfect for a variety of projects. The full HD 1080P FPV camera is phenomenal for capturing landscapes and other images, along with the high quality live feed that you'll be able to see on the FPV LCD screen. As a first person view system, you will essentially see everything that the quadcopter sees while it's in flight.
The FPV LCD screen on the professional model is 5" in size, a significant amount of space to receive high quality transmissions between the unit and yourself.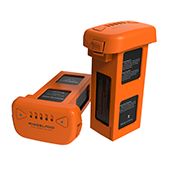 If you're looking for a model that is going to get a significant amount of flight time, the average flight will last up to 25 minutes with the Wingsland Scarlet Minivet.
The battery offers 3 cells and 5200mAh and is classified as a "smart battery", typically a feature that is only integrated on models that are twice as expensive. These batteries are designed to offer better time management in terms of power and a longer battery life.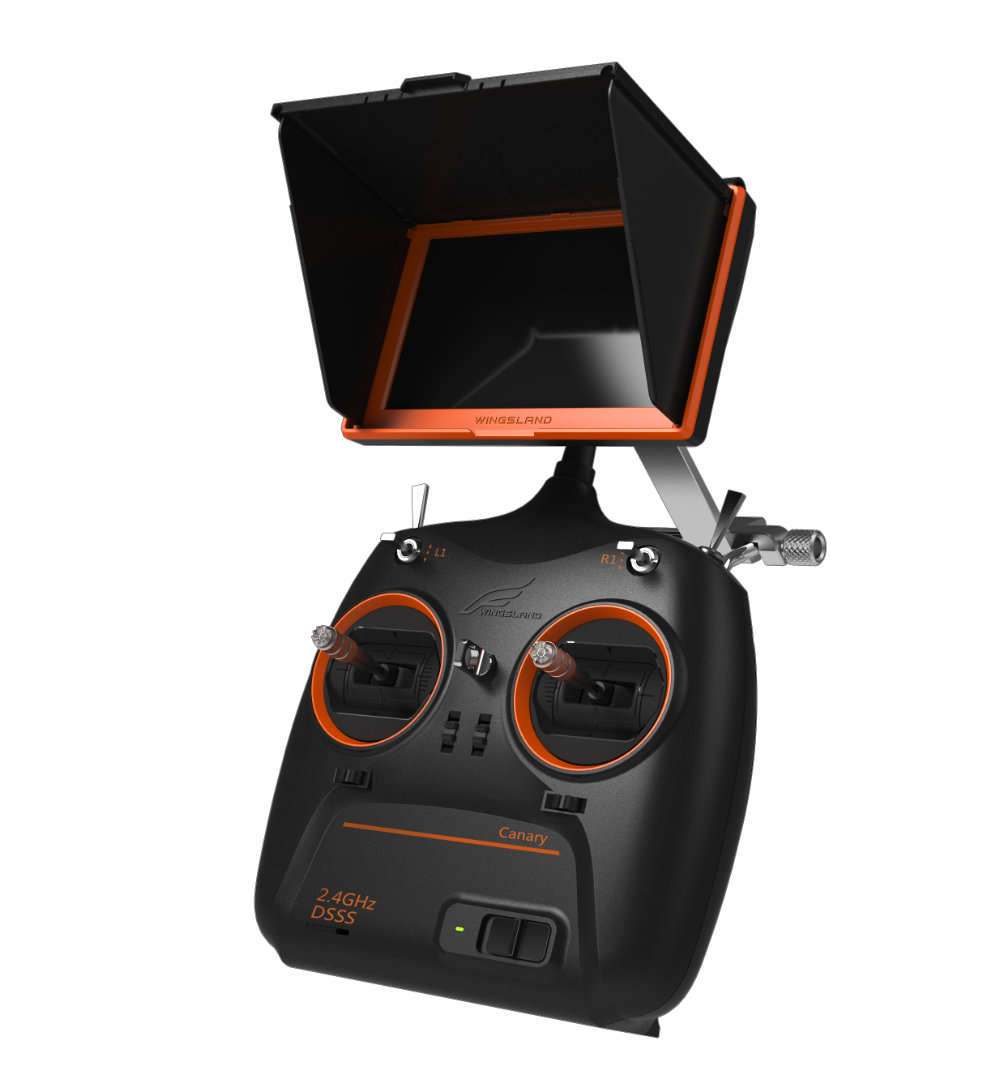 Another useful feature that you'll appreciate once you start using the quadcopter regularly is the failsafe auto return. In the event that you lose connection with the device or you lose sight of it, all you have to do is tell it to "come home" and the GPS autopilot will bring the unit back to the location that you set as home.
You can control the Scarlet Minivet up to 800 meters away, giving you optimal range for getting great shots.
Height changes your aesthetic view
Intelligent Multi-operating Modes
High-precision Return-to-Home
High-precision 3 Axis GIMBAL
Integrated intelligent battery, also called smart battery
Built-in OSD for flight parameters display
With 10 Channels controller
Copter/GIMBAL/Camera controllable simultaneously
Support free switching between Right Hand Throttle and Left Hand Throttle.
Model Name: Scarlet Minivet RC Drone
Diagonal motor-motor distance:390mm
Battery Capacity:3S 5200mAh
Propeller Dia.:1045
Camera Resolution:1920×1080 30p
Image transmission frequency :5.8G
Monitor size:5inch
Camera Resolution:1920×1080 30p
Control Distance:800m
Flight time:25 miniutes
Charge time:90 miniutes
Transmitter:Right Hand Throttle/Left Hand Throttle(free switch)
1.One trigger to Return-to-Home
2.Signal loss Return-to-Home
3.Integrated and innovative controller
4.Innovative control gimbal with new
up down control gimbal design,you can control
the gimbal as you wish.lock of accelerator is safe.
5.Forward Direction Lock Mode
6.The Forward Direction is the nose direction,
it is useful for your find the nose direction when
the aircraft flying too far to distinguish.
7.Real time image transmission and FPV flight
8.Remote remote control camera and parameter settings
9.Album sync share
1. Aircraft
2. 3-axis Gimbal
3. HD Camera
4. Intelligtent Flight Battery
5. Battery Charger
6. Power Cable
7. Micro-USB Cable
8. Propellers
9. Screw Nut
10. Minitype Screw Nut Wrench
11. User Manual.
12. Remote Controller
13. 5″ Display Screen
Wingsland Scarlet Minivet M2 Technical Specifications
Drone
Weight(Battery&Propellers Included)
1085 g
Propellers size
10.45 mm
Max Altitude Above Sea Level
1000 m
Max Ascent Speed
3 m/s
Max Decent Speed
2.2 m/s
Max Pitch Speed
30degree/s
Max Rotation Speed
60degree/s
Max Speed(Stabilization GPS Mode)
18 m/s
Max Speed(POI Mode)
3 m/s
Hover Accurary(Stabilization Mode,No Wind)
Vertical:+/-0.5m
Horizontal:+/-1.5m
Remote Controller
Operating Frequency
2.4 GHz
Working Voltage
9 V
Power
6pcs AA Alkaline Battery
Max Distance(Outdoors and Unobstructed)
Max 1000m
FCC 800m
CE 400m
Camera
Image Max Size
4032*3024
Video Recording Modes
FHD 1920*1080p 30
Support SD Card Types
Micro SD(Max capacity 64G)
Image Transmission Distance
700 m
Operating Frequency
5.8 GHz
Gimbal
Stabilization
3-axis(pitch,roll,yaw)
Tilt Speed
60degree/s
Gimbal Control Accurary
±0.1degree
Intelligent Flight Battery
Capacity
5200 mAh
Voltage
12.5 V
Battery Type
LiPo 3S
Net Weight
360 g
Max Flight Time
Approximately 25 Minutes
Max Charging Power
100 W
Packing Case List
Components
Quantity
Aircraft(Included 3-axis Gimbal and Camera)
1
Remote Controller
1
Display Screen
1
Intelligtent Flight Battery
1
Battery Charger
1
Power Cable
1
Micro-USB Cable
1
Propellers
8
Screw Nut
4
Minitype Screw Nut Wrench
1
User Manual
1