Selfie Drones
Selfie drones are very quickly taking up a lot of the drone market share.
We're not surprised either as they are generally easy to use and a lot cooler than a selfie stick.
On this page we have 5 selfie drones which you can already buy.
If you think we missed a good one let us know!
Wingsland S6

First up obviously is our very own Wingsland S6.
The S6 is the smallest 4k camera drone.
Weighing in at only 230 grams including the battery the S6 drone is packed with some awesome features.
Three attachments can currently be purchased for the S6. A digital emoji screen, flash light and my personal favorite the plastic ball shooting gun.  In the future Wingsland are also going to release an all round obstacle avoidance attachment. The drone can also be flown without the attachments.
The S6 has optical sensors built in to its underbelly that stop it from hitting the ground and make for a nice smooth landing.
The S6 has follow mode (Just like any true selfie drone) so you can place your mobile device in your pocket and the S6 will follow you around, filming whatever activity you are doing.
Hover, point of interest, auto take off and auto landing are all features crammed into this smart phone sized drone.
This drone is usually for sale for between $$$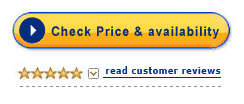 ---
DJI Spark

DJI the biggest drone brand on the planet, have released the DJI spark for sale.
This selfie drone just like the S6 can be operated on a mobile device with fpv (first person view). It's control distance also the same as the S6 is just over 100 meters.
Spark can also be controlled by the movement of your hands! Move your hands and spark will follow, make different hand shapes and spark will know that you are ready to take a selfie.
It also has Follow Me Mode which works a little different to the S6. With DJI Spark you can select what you want to be followed on your mobile device by highlighting it on the screen.
Spark's flight time is about 16 minutes which is quite impressive for a drone about the size of a coke can.
Max video resolution for this little guy is 1080p HD which is kept blur free by the 2 axis gimbal built into selfie drone Spark.
The Spark is usually for sale at around $$$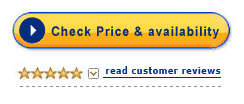 ---
ZEROTECH Dobby

Zero Dobby pocket Selfie Drone was the first major selfie drone to break into the market, even before Spark and S6.
It gets reasonably good reviews and is quite a reliable drone.
Dobby can film in 4k but you actually get HD video as a finished product. The reason for this is because Dobby uses digital stabilization, which cuts down the full resolution to bring you a very stable clear video.
Cool gesture and voice controls are included with Dobby. If you place dobby in your hand and tap it 3 times it will automatically take off and hover. Also you can use voice commands for take-off and landing.
Dobby folds up and can fit right in your pocket just like the Wingsland S6 Drone.
Dobby Drone sells for under $$$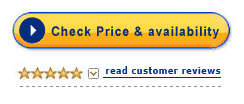 ---
Elfie Selfie Drone

Elfie is a great mini selfie drone for beginners.  It is very reliable and generally about 10 times cheaper than what DJI Spark sells for.
Obviously for this price you don't get all the fancy features but Elfie still comes with everything you need.
Hover mode, auto take off, 100 meters range and FPV are all apart of Elfie.
Elfie selfie drone is also fordable for easy transport and storage.
One cool feature Elfie does have is gyro sensor control which allows you to control flight by moving your mobile device in the direction you want Elfie to fly.
The Elfie is generally for sale for under $$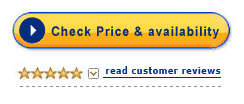 ---
Yuneec Breeze

Last but not least, Yuneec Breeze is another top range selfie drone.
The breeze comes equipped with a 4k camera for fantastic clear video footage.
Features like orbit mode, follow me Mode, and selfie mode are also available with Breeze.
The Breeze selfie drone also comes with optical flow and infrared sensors built in, for an extra stable flight and smooth auto landing.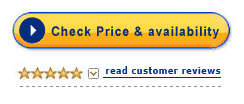 So that is the 5 most popular selfie drones for sale. It really is amazing what technology and features can be packed into these little bodies. The next few years of developing selfie drones will be very interesting.
Was this post helpful? 





(No Ratings Yet)


Loading...