To be honest we don't recommend buying the new or old version of the S6. The Videos look great, but the drone is a flop with terrible reviews. We are a Wingsland Dealer but we also sell other drones which are a lot better like the black falcon or these selfie drones which are much more reliable.
The old version of the S6 was a beta version which was not meant to be released for sale.
This version is only meant to be used in china and does not have up-gradable firmware.
If you have purchased this version of the S6 we suggest you contact where you purchased it from for a refund.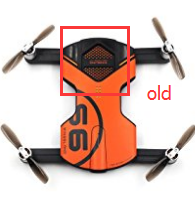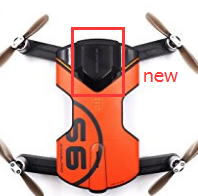 As you can see the new Version 2 of the Wingsland S6 drone has an added GSP module on at the top read of the unit.
This new version is fully compatible with all attachments and further firmware updates.
On our S6 page we have links to where you can safely buy the most current version of the S6. The current dealer we are suggesting is BangGood who have a brilliant relationship with the manufacturer,you can get spare parts from them for the S6 if required.